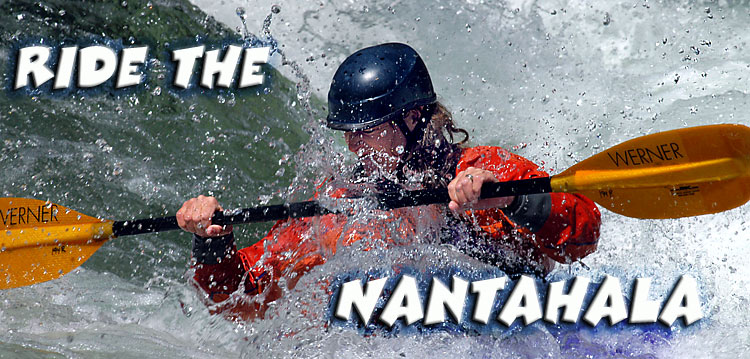 Kathy's Deep Creek Hideaway is managed by:
Yellow Rose
Vacation Rentals

Please contact them to check availability or to make reservations. Ask for the
Kathy's
Deep Creek
Hideaway


Yellow Rose
Vacation Rentals
203 Slope St.
Bryson City, NC 28713

Toll Free:
800.528.0760
Local:
828-488-2797



All photos on this page taken by GLB or KLB





Photos of your ride over the falls will be shot by the NOC staff photographer and available to view once you return to the Outdoor Center

Whitewater Rafting on the Nantahala is available not far from Bryson City. At the Nantahala Outdoor Center you can take a guided raft trip, go down the river in a one or two person Ducky, or sit back and watch others do it. The Outdoor Center has numerous places to eat as well as a complete Outfitters store. Having run the river myself over half a dozen times, I can tell you from experience, It's a blast! Family rafting in NC, you can't beat it. Stay in our log cabin in the smokies and you won't be far from some of the greatest whitewater rafting for families in North Carolina.

We came, we tried it, we got wet, we loved it!

Kathy's Deep Creek Hideaway. A romantic Log Cabin vacation rental in Bryson City, North Carolina.
Located near the Great Smoky Mountains National Park.
Close to unique shopping & dining in Sylva, Dillsboro, Waynesville and Cherokee.